U2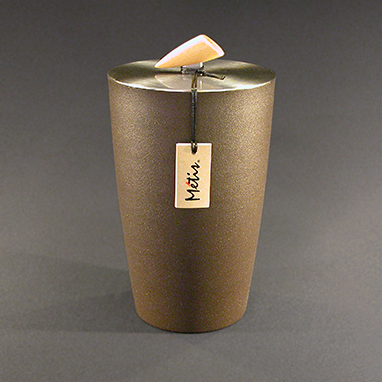 Technical Data

Material:
Finish:

Electroplated
Metallized painting

Dimensions:

Ø 149 mm by 270 mm (Ø 5 7/8 by 10 5/8 in.)

Capacity:
Weight:
Suggested retail price

Plating - 610.00 $
Plating and metallized painting - 610.00 $
Retailer may sell for less
Plating
satin nickel
Knob B22-0
U2-PL Nickel Sa/B22-0
U2-PL Nickel Sa/B22-3
U2-PL Nickel Sa/B22-9
Plating
satin nickel
and painting
bronze sanded
Knob B22-3
U2-PL Ni/P Brz/B22-0
Knob B22-9
Engraving plate - Wood
Engraving plate - Metal
Patent Pending

Copyrights/or other intellectual property rights on all designs, logos, images, photos, texts, trade names, trade marks, etc., contained in this catalogue are reserved.

Métis Design & Culture reserves the right to amend any product specification without prior notice.